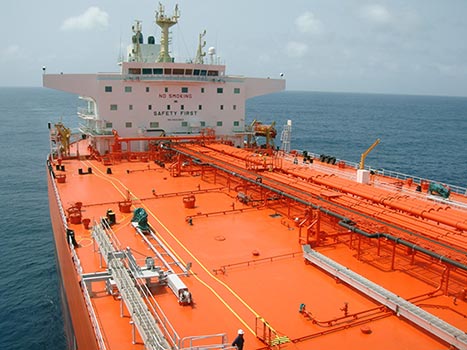 The Right Job For The Right People. Every Time!
Selection & Recruitment
Every seaman of any rank and position, or person applying for a job within our office for the first time will be required :
To fill up an application as displayed on our site, showing the validity of certificates and licenses as required by imo/stcw-95,
The sea service details within the past 5 years,
And in addition will present the criminal record (cazier) from local police department as a proof of his/her clean history.
As above appointment procedure will be then followed.
The personal documents· of all above will be rechecked for validity and updates.

The person in subject will be fully informed and prepared for an interview within our office in order to establish the suitability and preparedness for the job.

A CES 4.1 test will be followed by seafarers and then documentation to the requirement of imo/stcw/isps/ilo/flag will be prepared and forwarded to owners for final approval.

Answer to application will be given within 7 days.
Offered personnel
Seafarers for all types of vessels, officers of all ranks, rating and technicians.
Head hunting services for Shipping – Marine industry
Instructors and specialized personnel for inspection preparation – vetting PSC, USCG, CLASS, FLAGS, etc.
Riding teams of all types in a complex composition for complex jobs.
Shipyard overhauling teams for all machineries.
Consultants for washings, grades / cargo changes, dry–doc preparation.
Tanker Consulting
Our tanker experts are authorized to provide consultancy 24/7 to all our Partners, Principals, Service Providers as well Seafarers.
Chemical Tankers, Product Tankers, Crude Oil Tankers of whatever size and with whatever cargo are well known to our office personnel as former or yet active Top 4 Officers.
Ask us, send us your enquiry and you shall receive your answer in the shortest time possible with the solutions that you may need to solve any operational, legal or commercial issue.
Document processing
We also assist our crew in preparing and processing all travel documents (including tickets, visa, seaman's passport etc.) necessary for travel abroad in connection with a work assignment. All our officers and ratings are required to obtain documents confirming to:
International IMO recognized certificates
Full compliance with all STCW95, ISM Code requirements
All Flags documents required
Loyalty program
Our crewing solutions revolve around the principle that our services should help a client improve their business performance. Whether you need help with your documentation and policies, with employee relations and performance, or are facing a period of business change, we assist you in achieving the desired objectives in a painless and efficient way. We take time and make the effort to understand the cultural, regulatory and environmental context of a client's business so that we can deliver solutions that are best suited to their operational requirements.